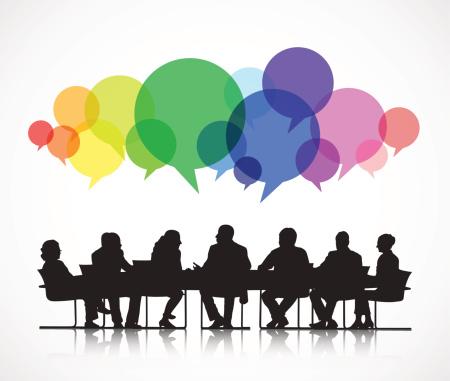 We had our first steering committee meeting in quite some time on May 25th  2021. The chair for the meeting was John McILwraith.
Members in attendance where: Collin, Karen, Sharon, John.
Guests to the meeting where: Chris and Premila.
Minutes where taken by Karen.
Agenda items where:
1.) Where do we go from here? Ideas – connecting with AFD, First United – Cheryl Bear, Video of the space for the rivendell website – Margie
1.) Protocols for using the space
3.) Chris and Premila – how will they use the space, times and days, keys etc.
4.) Teams for Reopening
5.) Upcoming Rivendell retreat – June 20th – 25th with Kathi, Joyce and Pauline.
6.) Community support – Karen
7.) Structure for the Steering Committee
8.) Cleaning – Up keep – Duty to clean up after each use.
9.) Formal reopening – Door repair – Marguerite and New window display.
The following is a briefing (by John) of the outcome of the meeting.
The leadership team / steering committee: It will become more formal having chaired meetings and will take notes / minutes.
As of this time the Steering Committee is made up of the following people. Karen, Margie,John, Collin and Phoenix.
It was determined we would assess the various things that come up during normal operations and determinations  / resolutions will be via assessing and then consensus at meetings. We will have one meeting per month unless there is no pressing issues or need. In short meeting times will be flexible and based on need.
It has been determined the position of Chair will be a rotating one.
Re Opening:
Please see the following link:
What is already set:
Monday: General / community drop in from 12:00 – 4:00 With Karen and John.
Wednesday: Evenings meditation group lead by Collin from 5:00 – various  / flex times.
Thursdays: Phoenix and Deanna tentatively to do a day for drop in. Tentative / pending

Friday: Evenings, a time for celebrating recovery, sobriety and a safe confidential place and time to be heard / share and spiritual guidance and exhortation  with Rev. John.
Saturday: Afternoon Drum Making with Chris and helpers. (*pending commitment)
Sunday: Sharon has put forth a motion to have a Sunday meal with members / friends  / community that make up The Listening Post.  This will be on select and yet to be determined Sunday nights.
Looking forward.
UGM and First United Church may well find themselves making use of the space for their staff. The idea is a quite place for a small groups of staff to come together and use TLP as a place of respite.  Details are still to be worked out.
Protocols for using the space.
What comes in must go out – take away the garbage after every use.
Wiping down the used surfaces.
Spills on counters, floors and carpeted areas are to be cleaned at the time they happen and before locking up the place.
We will be getting a new vacuum.
Premila and Chris.
Chris is to set up a time for Karen to meet Chris's Lokata elder friend.
*Chris is to confirm with us that he will be setting the time for his drum making initiative. The time set aside is Saturday's from 12:00  – 4:00 PM.
Premila has proposed to to use the space on Tuesday Afternoons. A program for women and children  – using zoom meetings to facilitate various workshops etc.  Premila has agreed to have Karen sit in on a day with her to observe.
Teams for reopening:
Phoenix and Deanna tentatively to do a day for drop in. Tentatively set for Thursdays.
Community Support:
On the Rivendell Zoom monthly meeting we will be reaching out to our group of long term volunteers  / facilitators and see if they might consider easing into a return. Covid has made it untenable for most of them but as the province opens up they may want to re evaluate their position.
Front door repairs:  June 4th the new glass is coming. It will be put in before the doors hinges are fixed. We are going for a piano hinge in hopes that this will perform better than the original hinges and last us for many years to come.
First Nations Retreat @ Rivendell. Kathi is apparently working on something along this line. We will provide updates when more information is known.
Making referral to June's silent retreat @ rivendell:  Re: Chris. I (John) sent an email to Margie.